MotorLab 2021
Motor Learning and Control Experiential Lab Software and Resources
Built by Educators for Educators – Tested by students in the classroom and online
FREE FOR ACADEMIC YEAR 2020-2021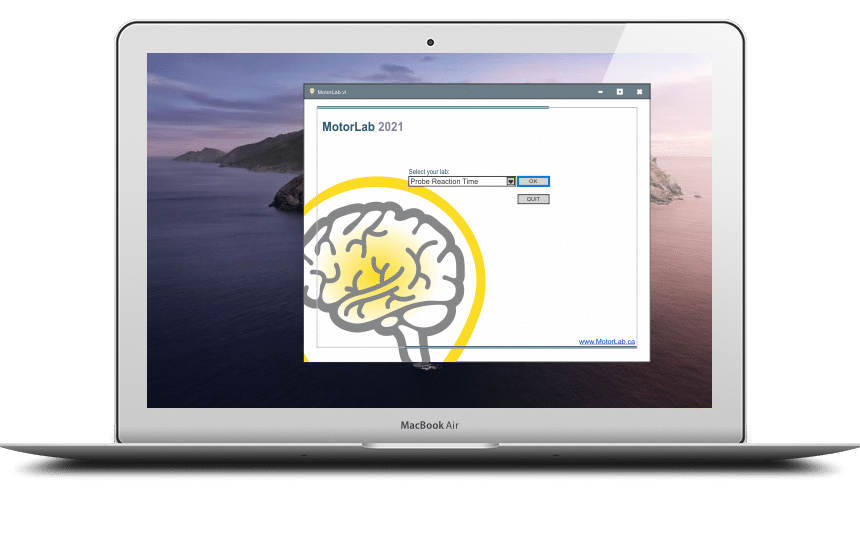 The Labs
MotorLab 2021 is a suite of over 20 Motor Control & Motor Learning experiental lab modules that can be completed in class or at distance.
We created these labs for use in our own classes to include both classic and modern experiences such as Anticipation-timing, Practice variability effect, and Visuo-motor adaptation, among others. Click the button below to see all the labs.
The PC and Mac versions of the software can be downloaded by students and data files can be saved locally for analysis and building insights.
See All labs
download now
Teaching Resources
*Verified instructors only*: The MotorLab suite also includes several valuable resources to aid in the teaching and evaluation of the lab experiences.
Laboratory introduction presentation slides.
Lab handouts with questions and answer keys
Quiz questions and answer keys
Data analysis templates
Click the button below to find out more about the resources
Resources
Request resources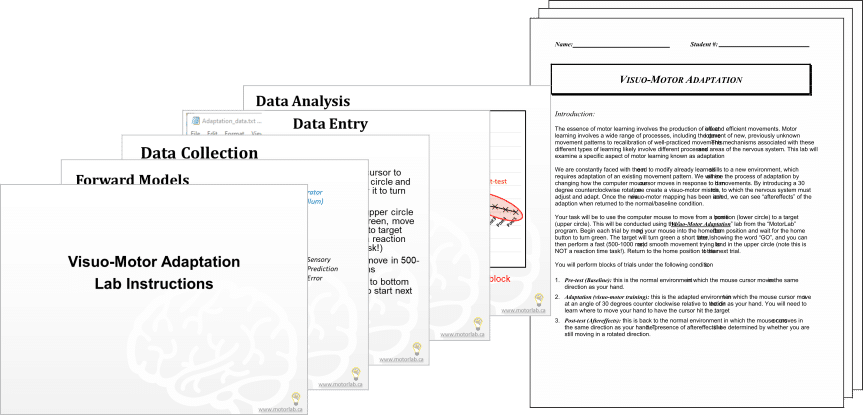 Address :
Ottawa, Ontario, Canada