Carefully follow the steps below to get MotorLab to run without crashing on MacOS 11 "Big Sur"
1. Uninstall your version of MotorLab by dragging the MotorLab "lightbulb" icon from your Apps folder to the trash and then be sure to reboot your Mac.
2. Download and install the latest version of MotorLab (make sure to use the full "package" installer (.pkg). See www.motorlab.ca/download
4. Launch the MotorLab app from launchpad - it should now work normally. If you receive a warning prompt - see the following steps

5. If you receive a prompt that MotorLab cannot be opened because it is from an unidentified developer, you may need to modify your security settings. Click "Cancel" and see the next step. Otherwise proceed to step 9.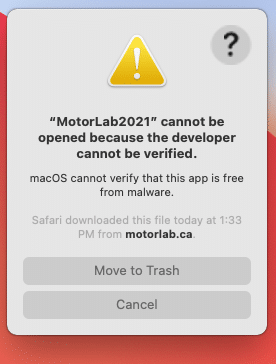 6.
In System Preferences, click Security & Privacy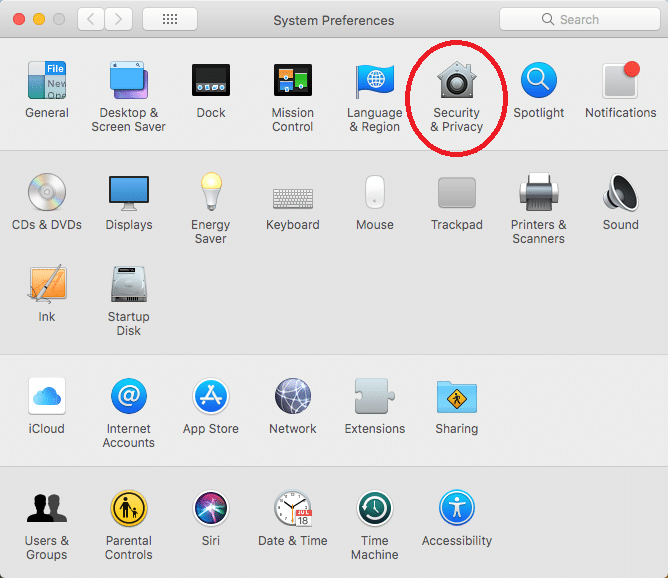 7.
Under the General tab, click on "Open Anyway"
you may need to click the lock and enter your administrator password to make changes.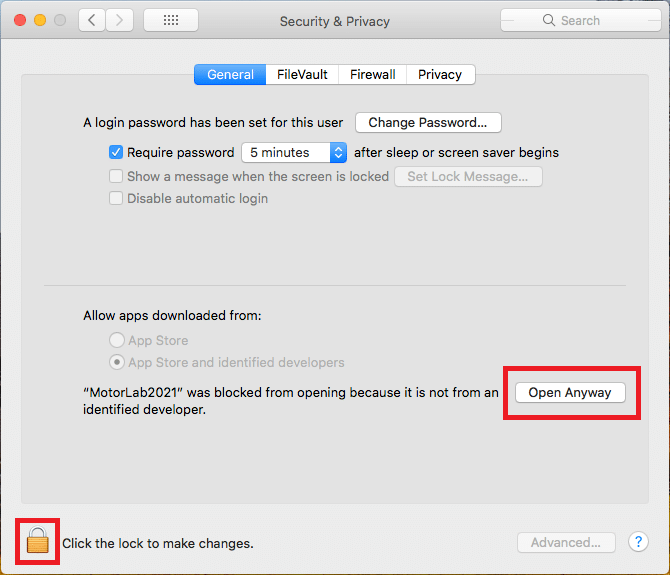 8. Another warning will appear, this time, choose "Open"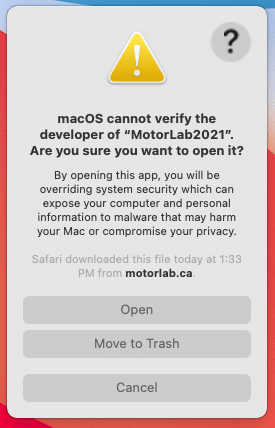 If MotorLab continues to crash, please attempt the following:

9. Open the "Terminal" app by searching in the Launchpad, or open the Applications/Utilities folder in finder.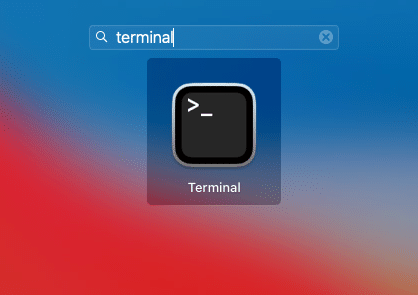 10. Copy the following lines into the terminal window one at a time, and press return after each one:
defaults write "Motorlab 2021.0.4 MacOS" NSGraphicsContextAllowOverRestore -bool YES
defaults write "Motorlab 2021.0.4 MacOS" NSViewAllowsRootLayerBacking -bool NO